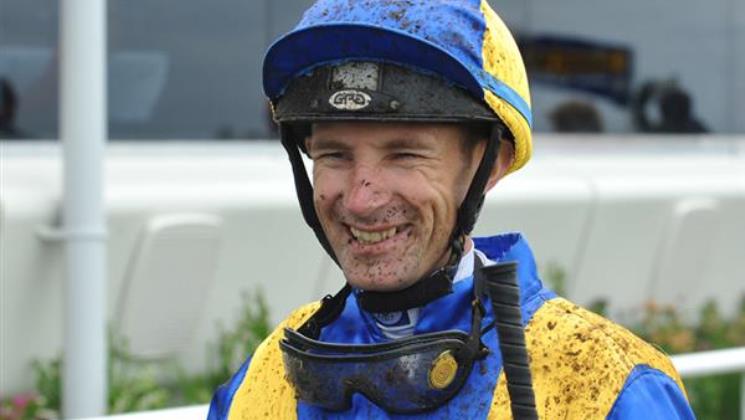 Where are they now - Mark Hills
We caught up with Mark Hills to see what he's been up to since hanging up his race day boots...
What are you doing now?
My day starts at quarter to five in the morning where I ride trackwork for Tony Pike. I usually ride ten or so horses, and I also drive the truck on race day or take the odd horse to the pool. I generally keep myself pretty busy, and outside of Pike's I work for a company in Cambridge called Fiasco where I build road cases. During lockdown, we were pretty busy making work-at-home desks. It's something I have been doing for a few years now, I was generally always pretty handy with tools coming from a farming background, and I could always sort of turn my hand to anything. I also have ten acres at home which we have beef cattle on and also have a couple of retired horses, including Rangipo.
What is it like to be involved with a team such as Pike Racing?
It's good being involved with a team, rather than just being the jockey when you turn up on race day. As a team at Pike's, we generally get on really well with one another and we sometimes all get together outside of the stables on a Sunday. Trips away in the truck on race day are always met with a bit of laughter and humour along the way.
Are there any horses in particular that you work with at Pike Racing that stand out to you?
Loire, she's a Group One winner and I ride her almost everyday. She's got a few of her little quirks that make her a special individual. Generally, It's always nice to see a young horse come through the grades, and hit it's straps and meet it's marks. Every horse has got it's own ability, and If you can pick one out along the way, that's always nice. There is a Real Impact filly, Providenceprovides, which I really like after picking her out just the second time I rode her. Hopefully she comes up this season.
Is there one moment in your career that stands out as a highlight?
Any winner was good, but five Group One winners was quite special.
Are there any aspects of being a jockey that you miss?
I miss the guys and the comradery in the jockey's room. Even though I see them now when I leg them up on race day, and we always share a few jokes while I'm leading them around the birdcage.
What advice would you give to someone looking to become a jockey?
Life's not easy, work hard. It took me a while to win my first Group One winner, and it was a lot of hard work. There is a lot of sweat and tears shed along the way.