Associations
Jockeys' Association
The NZ Jockeys' Association represents the interests of New Zealand's 220 Jockeys, which consists of Amateur Riders, Apprentice Jockeys, and Jumps' Jockeys.
Benefits of Membership
Regular liaison with New Zealand Thoroughbred Racing
Regular liaison with the New Zealand Racing Board
Representation on the Equine Training Council and the Advisory Council
Contact with all Racing Clubs
Regular newsletters that will keep you up to date and informed of the activities of the Association and the Racing industry
On and Off course promotions for Jockeys
A Racing Calendar Diary which will be directly posted to you. The Diary covers all Race Meetings for the season and contains all the addresses and telephone numbers of Jockeys and Trainers
Complimentary Spouse Badge entitling course and stand admission for partners
Regular meetings, and social events throughout the year
An organized, operational and enthusiastic Association
Contact details
National President:
Dave Taylor
P.O. Box 178
Rotorua
M: 0274 930 653
F: 07 348 7696
E: [email protected]
New Zealand Trainers Association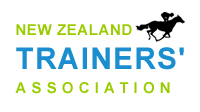 The NZ Trainers' Association is made up of five regional branches: Northern, Taranaki, Central Districts, Canterbury and Southern - with sub-branch Otago.
The National Executive comprises the National President, two Vice Presidents, five branch Presidents and any sub-branch Presidents. Regional matters are managed by the relevant Branch President in conjunction with the Executive Officer if deemed necessary, while national issues are handled by the National President and Executive Officer.
As a recognised racing industry organisation, the NZTA is invited to make submissions on those issues that may affect its members.
Current executive are as follows:
National President: Tony Pike
National Vice President: Nigel Tiley
National Vice President: Michael Pitman
Northern Branch - President: Andrew Forsman
Central Districts - President: Gary Vile
Canterbury Branch President: Andrew Carston
Taranaki Representative: John Wheeler
Southern Branch President: Sally McKay
Otago sub-branch President: Jim Burns
Executive Officer: Wendy Cooper
NZTA
PO Box 300-073
Albany 0752
NEW ZEALAND
T: 09 412 6225
M: 021 927 776
F: 09 412 6125
New Zealand Thoroughbred Breeders Association

The history of thoroughbred breeding in New Zealand goes back to the middle of the nineteenth century when people such as Henry Redwood, "father of the New Zealand turf", bred, raced and imported thoroughbreds and began the proud Kiwi tradition of raiding Australia's major races. The first National Yearling Sale was held in January 1927 and the first meeting of people interested in forming a breeders' association took place in January 1948. At that time a provisional Council was set up consisting of several of the country's leading breeders: Messrs Ken Austin (Chairman), Bob Stead, J.G. Alexander, James Fletcher, J. Donald, Jack Higgs, Charles Robertson and Alister Williams. This committee then set about contacting people likely to be interested in forming an association of breeders. The response to their canvassing efforts was remarkable, with responses from almost 500 people.
The first general meeting of the NZTBA was held in Wellington on 16 March 1948 and a full-time secretary, Mr L.R. James of Wellington was appointed, beginning work on October 1st 1948. The first annual meeting of the NZTBA was held on 25 January 1949 in Wellington. Mr Ken Austin presided over the meeting and gave a comprehensive description of the purpose of the Association. His words still guide the NZTBA's activities today: 'to encourage, promote, advance generally and ensure co-operative efforts in all matters pertaining to the production and improvement of the Thoroughbred and the interests of Thoroughbred breeders.' By 31 July 1949 the Association had 460 financial members and 140 applications for membership. The annual subscription was two guineas.
Today the Association is based in the heart of thoroughbred country in Cambridge, where Business Development Manager Justine Sclater and Office Administrator Corrina Holmes continue to look after the interests of the association's members spread among eight regional branches, the Studmaster branch and overseas members.
The current annual subscription is $NZ195.00 which as well as advice, guidance and industry representation and support, includes; an Annual Stallion Register, New Zealand Racing Annual, A to Z Members Diary and race day badges.
We warmly welcome new members from New Zealand and around the world.
To find out more about the history of the NZTBA click here.

POSTAL ADDRESS:
New Zealand Thoroughbred Breeders' Association
PO Box 1058
Cambridge 3450
New Zealand
PHYSICAL ADDRESS:
New Zealand Thoroughbred Breeders' Association
The National Hotel
47 Alpha St
Cambridge 3434
New Zealand

For more information about NZTBA membership
please email [email protected] or Ph: 64 (0) 21 433 107
New Zealand Thoroughbred Racehorse Owners Federation

The Thoroughbred Racehorse Owners Federation seeks to:
Act as an effective independent representative body for thoroughbred racehorse owners in New Zealand.
Consider industry issues and provide industry input and advocacy from a racehorse owners' perspective – via its NZTR Board Representative.
Identify opportunities to enhance an owner's industry involvement (financial, social, knowledge, enjoyment, satisfaction) and actively draw these opportunities to the attention of appropriate industry participants (e.g. NZTR, clubs, trainers and jockeys).
Support the ongoing publication of relevant information and articles of interest to the community of thoroughbred racehorse owners.
Provide existing and new members with quality information and assistance.
Improve the attractiveness of the industry to potential new owners and assist retain the existing ownership base.
Facilitate consultation with regional associations and provide a central conduit through which delegates can promote owner related initiatives and submissions.
National Federation
President Bernard Hickey

Secretary
Jim Keyte
07-855-0338
0800 OWNERS (696-377)
[email protected]

Owners delegate on the NZTR Members Council
Neil Oldfield
06-327-8426

New Zealand Thoroughbred Racehorse Owners Federation, P O Box 14027, Hamilton 3252