Welcome to 'Harrison Lane'Equestrian Design & Construction
Harrison Lane specialises in the design and construction of high-quality equestrian facilities and rural buildings.
What We Do…
EQUESTRIAN
We design and build stables, loose boxes, tack and feed rooms, wash down facilities and horse truck storage.
BARNS
We can assist you with all rural buildings, barns, lofts and covered yards – curved roof or conventional construction.
PONY CLUB/COMMUNITY
We have built club rooms and yards for Auckland Manukau Dressage Group, Pointways and other community groups.
DESIGN SERVICES
Our experience in the design of equestrian facilities is available for design only projects as well as full builds.
A rider herself, Laura has worked with horses for many years and has a well-developed understanding of equine requirements.
The Harrison Lane extended design, engineering and construction team are all vastly experienced in the design and construction of rural buildings, many with 30 years plus experience. This special blend of skills and experience enables Harrison Lane to provide advice on everything from stall dimensions to head heights and appropriate building materials.
Testimonals
June 2016
"Having now completed our "barn" we have nothing but praise for Laura and her team at Harrison Lane. The truck bay, stables, tack room, etc, were well within Harrison Lane's comfort zone and at times we pushed the boundaries with the residential mezzanine component upstairs. Variations "on the hoof" were no problem to Harrison Lane including a reasonably major deck extension midway through construction. Our desires in terms of engineered flooring, highly spec'd kitchen and air conditioning were all accomplished in a seamless manner. The end result is in our view leading edge throughout and we have no hesitation in recommending Laura and her team to anybody considering a similar project."
Ingrid & Peter Herdson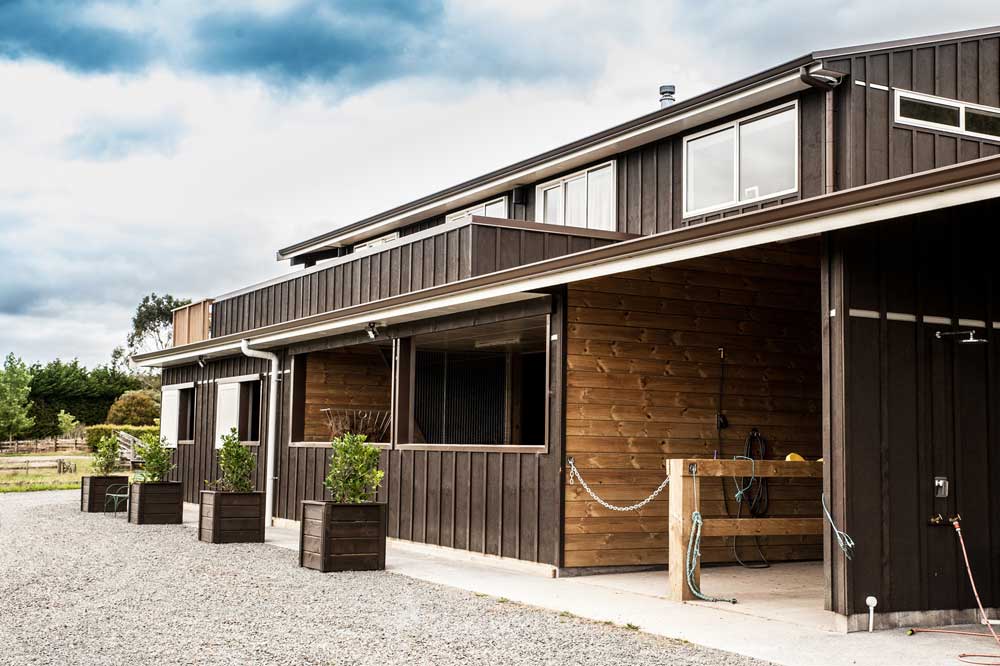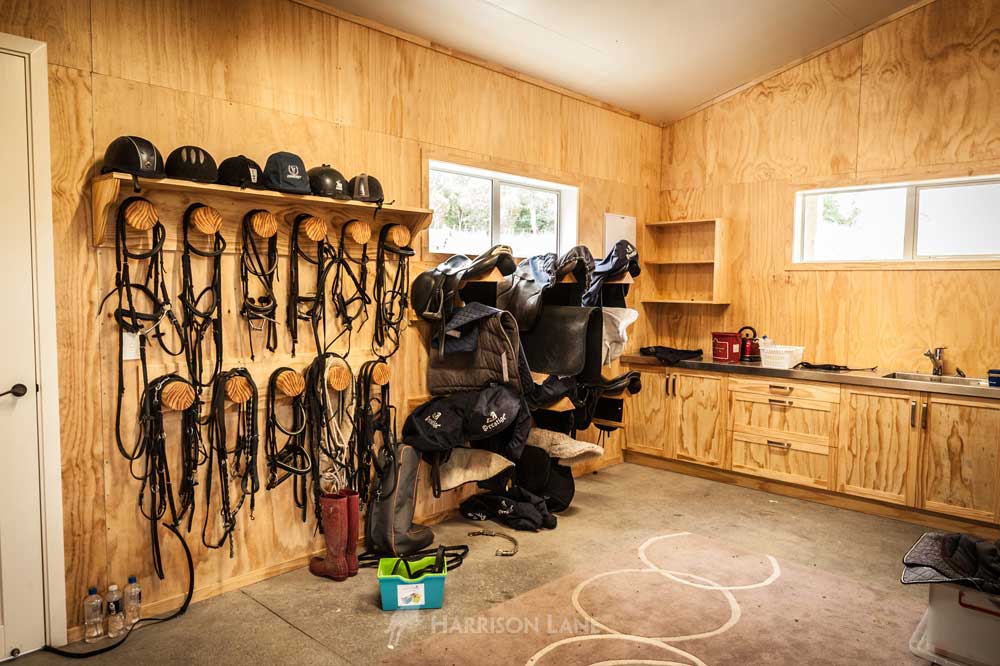 ---
"We couldn't be more thrilled and recommend you to anyone wanting to build a barn or stables with an efficient company who kept our budget well on track." Nicki Dalton
---
"Your team worked so well. We are very pleased with the finished result and how well you were able to work within our budget." Auckland Manukau Dressage Group
---
Visit Our Website
To view our extensive portfolio of past projects, latest news and testimonials, please click this link to visit our website.
About Us
Based in rural South Auckland, owner and design consultant Laura Daly, is well versed in the requirements of the equestrian sector.
Whether your stable complex, barn or clubrooms is to be relatively simple or simply astounding, our design team works with you to develop your vision, ensuring the end result reflects your personal style. We handle the entire project from concept to handover, ensuring your plans come to fruition without stress and to the standards agreed at the outset.
Harrison Lane's design and construction team is committed to providing the same high level of service to its existing and prospective customers and we look forward to working with you.
Contact 'Harrison Lane'
Owner/Design Consultant: Laura Daly
Call us: 09 – 947 9178 or 021 722 578
Email: laurad@harrisonlane.co.nz
Address: PO Box 272 1787, Papakura, Auckland